---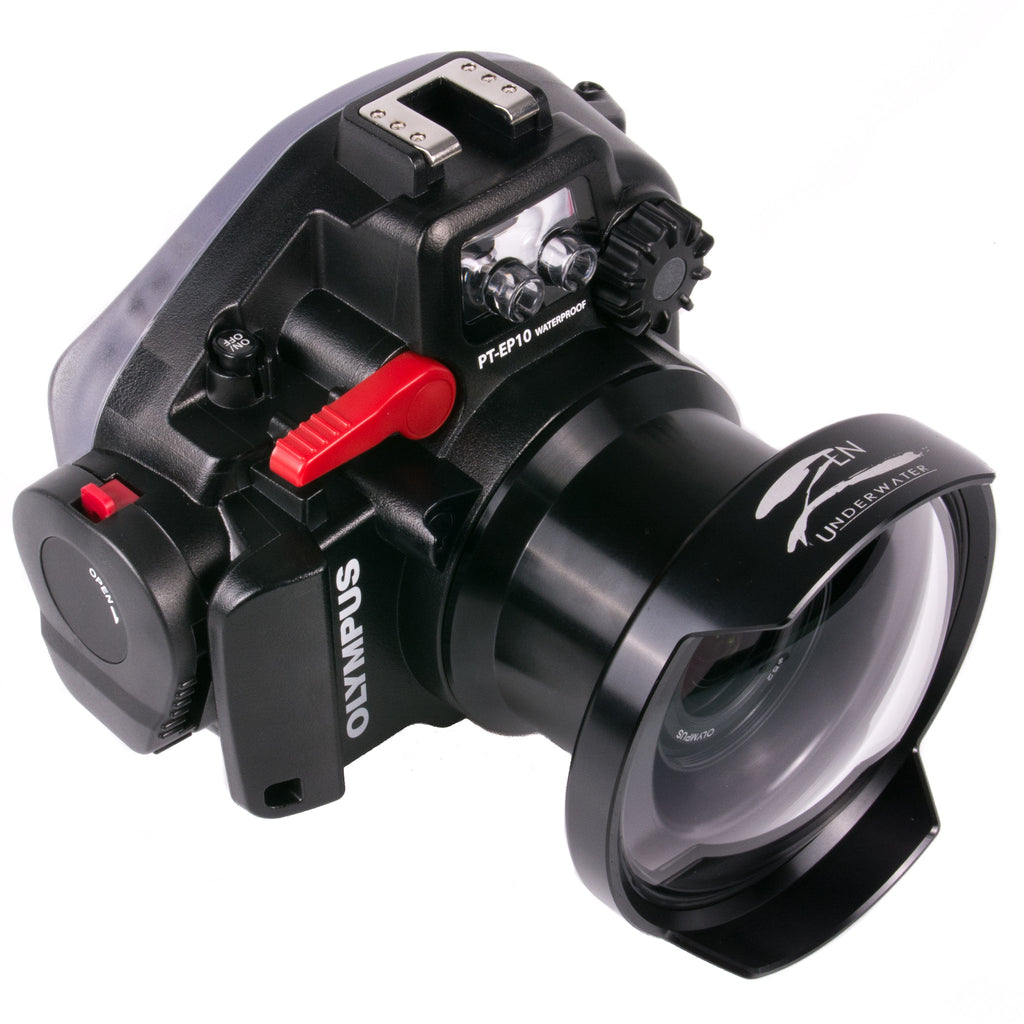 WA-100-EP Pen Dome for Olympus 9-18, 14-42 in PT-EPxx Housings
This port is designed to accommodate the Olympus M.ZUIKO DIGITAL ED 9–18mm f/4–f/5.6 lens and M.ZUIKO DIGITAL ED 14–42mm f/3.5–f/5.6L on Olympus PT-EPxx housings. 
You must use the Zen Underwater port adaptor PA-EP08-EP to use this on the Olympus PT-EP08/11 housings. 
---
Features
BK7 Crystal Glass Dome

The WA-100-EP is constructed from hand crafted materials with an optically coated BK7 crystal glass dome at its core. The surface of the dome element is coated with a magnesium fluoride broadband anti-reflective coating to minimize internal reflections from camera lenses, lettering on cameras, etc. which can be a problem in a bright ambient light situation.  The exterior is treated with a proprietary scratch resistant coating to control lens flare. This coating yields an amazing 99.7%+ transmissive value for true distortion free images.

Increased Field of View


Offers a distortion free 100° wide angle field of view when used with the Olympus M.Zuiko Digital ED 9-18mm f/4-f/5.6 lens. This is a 25% increase in FOV over the standard Olympus flat port

Aluminum Shade


The heavy duty aluminum shade is designed to offer a lifetime of service and extends far enough to protect the dome when placed face down.